A trip for lovers of Portuguese egg tarts! San Hou Lei is one of the top Portuguese egg tart establishments in Macau. If you are hunting for delicious egg tarts stopping by San Hou Lei is a must. San Hou Lei is located near Taipa Village in Macau, so it is a good place to drop by for a mid-morning snack or for tea after your food trip to Taipa Village.
Prior to our trip here, we were able to try the delicious Portuguese egg tarts from Lord Stow's outlet at The Venetian Macau as well as the top rated egg tarts from Hong Kong at Tai Cheong Bakery and Honolulu Coffee Shop. How did San Hou Lei's egg tarts fare?
San Hou Lei Fresh Milk Egg Tart
San Hou Lei is famous for its bird's nest Portuguese egg tarts and their fresh milk egg tarts. As usual given our stomach constraints we were only able to choose one, and we decided on the coconut milk version.
The fresh milk egg tart looks as unique as it tastes. Unfortunately while we did not manage to get it piping hot from the oven, we could feel the overwhelming milky creamy taste emanating on the first bite. You will find a greater milk balance as opposed to an egg custard taste. Do note that this version is more similar to the ones found at Tai Cheong Bakery in Hong Kong rather than the traditional Portuguese version.
This is a unique creation and it is definitely worth a try if you are in the Taipa Village area. Each fresh milk egg tart costs MOP$12 and we rate these 4/5.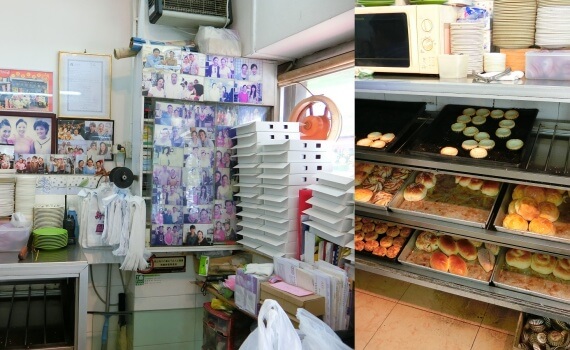 Final Thoughts
There's a ton of food to eat in Macau. Sometimes you have to make heart-breaking compromises on how to fill the space in your stomach. If you are an egg tart fan you must stop by San Hou Lei to try their unique creations. If you have space for dessert after your meal(s) at Taipa Village, you may wish to consider dropping by San Hou Lei. However, if you're totally full and stuffed you may want to skip this location.

  San Hou Lei
Address
:
13-14 Rua do Regedor, Taipa Island, Macau
Directions:
Take a free shuttle service from your hotel to Galaxy Macau, follow the directional signs and walk across the road to Taipa Village – Google Maps
Signature items:
Portuguese bird's nest egg tarts and fresh milk egg tarts
Opening Hours
:
Daily from 0700-1800hrs
Contact:
+853 2882 7313